Political, social and economic research and analysis – including the collection and processing of data and facts emerging from our projects – combine to form a methodology which allows us to examine specific phenomena.
Our publications are based on this methodology.
It's important to rely on data, because only thus can we define the real scale of the phenomena we are dealing with and understand where intervention is most urgent.
The data we collect, process and analyse allow us to provide an overview on the phenomenon being researched, leading at the same time to operational proposals in the form of strategic recommendations addressed to institutions.
We present below brief summaries of the most important publications we have edited. For further information we suggest the consultation of the specific insight sections.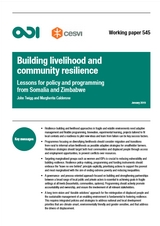 Cesvi is aware that resilience is a crucial issue in much of its programming, especially in fragile and conflict-affected areas.
This Policy Paper, implemented by ODI, aims to operationalize Cesvi's approach more effectively and promote more successful resilience-building policies and interventions. It presents the analysis of two case studies related to Somalia and Zimbabwe.
Download the paper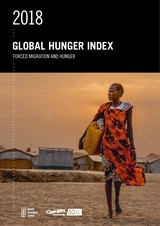 The Global Hunger Index (GHI) is a statistical tool for the collection of data on hunger and malnutrition in several countries.
The Index has been adopted and developed by the International Food Policy Research Institute (IFPRI) which published it for the first time in 2006. Today the annual pubblication is edited by the German NGO Welthungerhilfe and the Irish Concern Worldwide, partners in the Alliance2015 network. Cesvi has curated the Italian edition since 2008.
Here you can find the original edition edited by Welthungerhilfe and Concern Worldwide.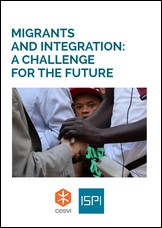 "Migrants and integration: a challenge for the future" is a joint analysis by Cesvi and ISPI. The paper highlights the savings in terms of public expenditure generated by the drop of sea arrivals on the Italian coasts since July 2017.
The "challenge for the future" is to invest those savings in integration programmes, which in a long-term perspective will have positive effects on both economy and welfare.
Download the paper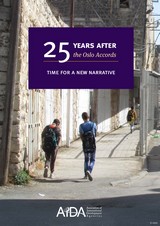 The AIDA coalition, made up of over 80 organizations among which Cesvi, calls the international community for a renewed commitment for the resumption of peace talks between Israel and the Palestinians.
The inviolable principles of responsibility, self-determination and respect for human rights should be followed in meeting this goal.
Download the report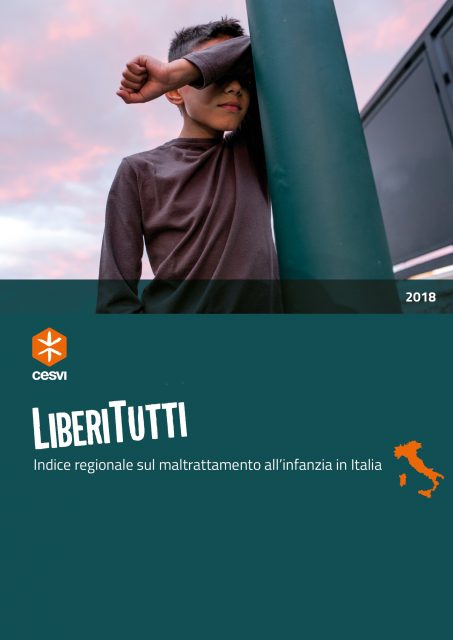 The Regional Index of child maltreatment in Italy is a statistical-quantitive report, processed by Cesvi with a research team, which estimates children's vulnerability to the phenomenon of maltreatment in the various regions of Italy.
It is based on the analysis of risk factors and of the services available in every region, taking into account both the categories of the potential victims and those of the potential adult abusers.
The Index is currently available only in italian. It can be downloaded here.